An internship is a smaller version of a job where you learn the skills you will need for doing the job. It is a way where some organizations bring students, train them, and hire them. Life goes in a series where you are in school, you go to college, get a job, and so on. Once you get an education, you try to implement the knowledge you have with the help of a job or an internship.
What is an internship?
An internship is an opportunity to learn while working in an organization. It is a small version of the job. You get paid less and you may work part-time, full-time, or freelance while studying. Training or probation period is also part of an internship. It is a short-term period work opportunity ranging from 1 month to 6 months usually. Companies hire interns to invest in them and later make them assets for the company. While students intern to get exposure and build their portfolio in their field of interest. Internships can either be paid or unpaid.
There may or may not be a difference in the work of a full-time job person or an intern. Both can do the same work full-time but the pay can be different due to qualifications. For many degree courses, an internship is an important credit. Some colleges also give time off or some concession to intern at a company.
Why is it important?
A few reasons why an internship is important are:
To develop a skill: A journalist must be confident, focused, unbiased, etc. If you are interested in becoming a journalist, you must intern at the media house. This way you will develop the required skills to be a journalist. Similarly, you must take up an internship in the field of your interest and brush up on your skills.
Exposure to the corporate world: When you take up an internship, you get exposure to how corporate works. You see the real work environment and how things work out in a company, how people behave, and so forth.
Networking: One can build contacts when they are in the field. You can grow your network. Networking is important as you can have more information from more sources that are relevant. For students interested in Journalism and Public relations networking is highly relevant.
Getting a full-time job: You can also get a full-time job opportunity if you work well during your internship. Many interns get a job after the company sees the performance of the interns. There are even conditions where you can intern for a company for 3 months and later they will give you a job.
Gain experience: Internship is a good way to gain experience while doing college or pursuing a full-time education. You can put your internship details in your portfolio or your resume as your experience.
Career exploration: When you are interning, you get to do the work you are planning to. For instance, if you want to become a journalist, you must intern with media companies. But in case you change your mind and you want to become a writer, you can change the field. So, an internship helps in career exploration.
Job VS Internship
Job is a full-time opportunity for a person whereas, an internship can be part-time or full-time.
A Job is a paid gig. However, internships can either be paid or unpaid.
The job can be a long-term affair while the internship is a short-term affair.
One must have a full-fledged degree to get a job (applicable for professional courses and most other courses). A college student or a school student can be an intern of a company without many qualifications.
In most cases, the money you get at the end of a month is known as salary in the job's case and a stipend in the internship's case.
The internship is compulsory to do in prominent colleges to get the degree while the job isn't.
After you have completed college, the job is taken up. But internship can be done simultaneously with a degree course.
The internship has a fixed tenure whereas, the job doesn't.
How to get an internship?
There are various platforms and ways to get an internship. These include:
Internshala: One of the most popular sites/apps to get an internship is Internshala. Internshala has more than 10,000  internships available for different domains from digital marketing to civil to humanities. Recently, Internshala also launched jobs and many courses for the students.
Dare2compete: Another site/app which is so familiar but very relevant is Dare2compete. This site has various internship/job opportunities for students from companies including Amazon, Myntra, etc. They post new internships time-to-time. Apart from this, Dare2compete also has numerous workshops, challenges, quizzes, etc, for the students.
LinkedIn: One must have a LinkedIn profile first and you must update it with your relevant details. There is a section for jobs in which you can add keywords of internships and check the relevant internships for you.
Social media: Follow companies that you want to get in on social media platforms. Many companies post vacancies on their social media and you can get to know and apply.
Recommendation: If you know someone from your field of interest, ask them for recommending you. Seek help from your tutors, siblings, friends, etc.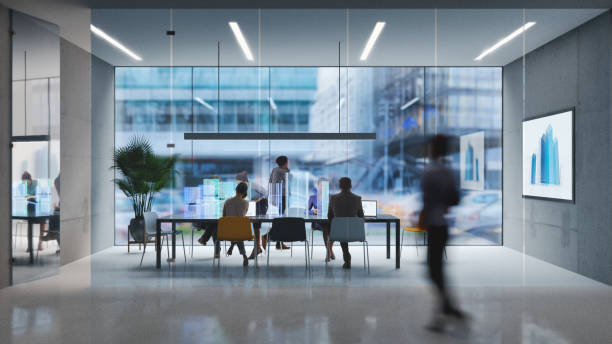 Conclusion
In the end, acquire a new skill, upgrade your knowledge, and keep learning. You have to do all the hard work or smart work and go out in the market to learn. Be open to every opportunity you get. Find internships, do a job, volunteer, and keep on going on. Do focus on your hobbies too.
Endnote: I did 7 internships and then got a job. So, try investing your time and efforts in internships because it is worth it.
Pooja Chandak is an avid reader and an experienced content writer. Apart from blogs, she writes quotes and poems. She started writing when she was in school. Pooja currently works as a Content Development Executive for a Mumbai-based company.