Progressive Web Application or PWA has become a buzzword nowadays. It servers your website just like a native mobile app, thus improving the user experience, speed, UI, and much more. It is built using the standard web technologies, thus you don't need to spend any additional money for providing a better mobile experience. Despite having so many benefits, online retailers still wonder if there are any downsides to this technology. Thus, as among the first adopters of this technology, we find this our responsibility to clear all your qualms. So in this article, we have come up with all the misconceptions regarding the limitations of this new approach in web development.
Magento PWA Usage Statistics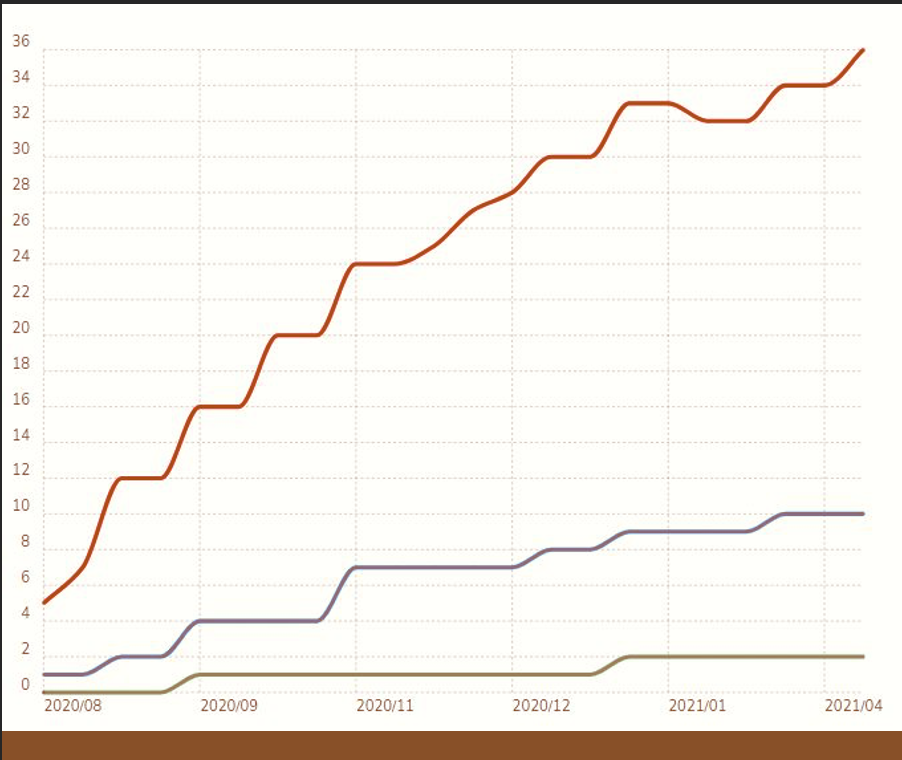 The Features Of A Magento PWA
Offline access
User experience
Installability
Security
Discoverability
Cross-browser compatibility
Myths And Facts Of The PWA Downsides"
We aren't saying that there isn't a single flaw in the PWAs. However, the commonly regarded flaws are inaccurate and downright the opposite of the truth. Seeing this, we find it best to write a dedicated article on this. Let's know all the popular misconceptions related to PWAs.
1st Myth: PWAs Are Only For Smartphones
PWAs got popular because of their mobile-focused approach but it has also led to some misunderstanding among its audience. You may consider this a miscommunication issue as PWAs are promoted with too many vague yet simple descriptions. It includes reliability, fast, engagement, mobile-first, etc. Although it sounds good it ostensibly makes PWAs good only for mobile devices.
Fact: PWAs Are For Every Device With A Supporting Browser
The mobile-focused approach doesn't mean that it is only for mobile devices. It actually means that the priority and default layer of the building are mobile devices. However, PWAs are being developed using web technologies that can work on any device with a supporting browser. Chances are if your AC can run Chrome or Android, then PWAs can run on that too!
2nd Myth: There Is No Presence Of PWA On App Stores
There are rumors that PWA is like a neglected child in a family – unaccepted, unauthorized, and denied the presence in any popular app marketplaces. Developers who want to submit the PWAs in the marketplaces have to package their PWA into a hybrid app which will not essentially work.
Fact: PWAs Are Accepted Almost Everywhere Except In Apple App Store
Contrary to the popular myths, PWAs are publishable to almost every popular marketplace in the market. The two biggest giants in the tech industry, Google and Microsoft, are investing hugely in PWAs and striving to better recognize the PWA technology.
To know the state of PWAs in Windows, look no further than Microsoft's own welcoming which says that "we want to take PWAs on Windows to the next level, by making them first-class app citizens in Windows."
On Google PlayStore, however, the situation is quite different. It isn't a top-notch consider app on Google Play Store but it gets a special treatment which TWA (Trusted Web Activity). The developers can thus publish PWAs easily.
To be fair, we feel that PWAs have a limited presence since one of the most popular app marketplaces doesn't show any interest in PWA which is Apple App Store. They welcome no parts of the PWA on the Apple App Store, thus it becomes harder for the businesses who also want to get a presence on the iOS devices without developing a native iOS app.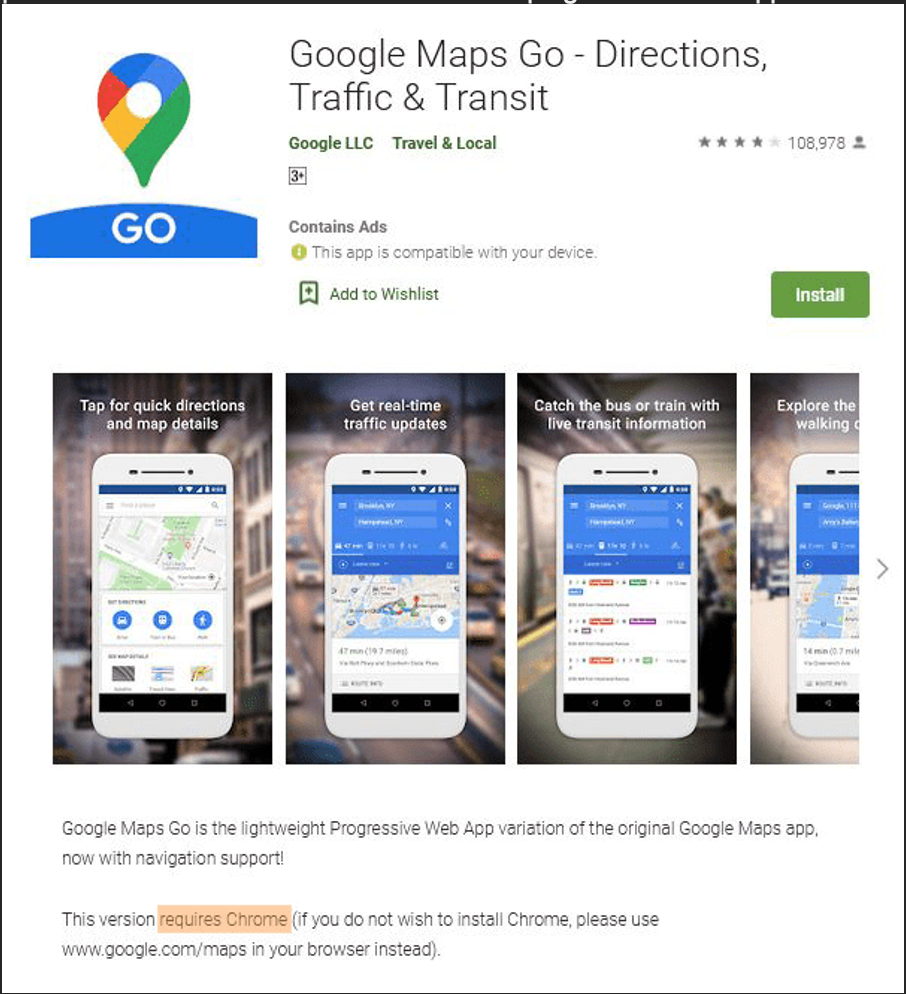 3rd Myth: PWAs Can't Utilize Hardware Features
One of the major differences between a native mobile app and a PWA is that a PWA can't utilize the hardware abilities of a smartphone. A PWA can't even access the basic features of a device such as a Camera or geolocation. This becomes a concern for the majority of mobile users as they expect an app working on a smartphone to work like a typical native mobile application.
Fact: PWAs, In Reality, Are Quite In Accessing Hardware Capabilities
Although numerous web browsers are still not developed the required APIs to extend their ability for utilizing the hardware capabilities of the device to the utmost level such as Firefox most Chromium-based browsers come with advanced features.
It means that PWA capabilities have advanced pretty far in recent years and these Chromium browsers and Android platforms will access mobile hardware features just like a native mobile app.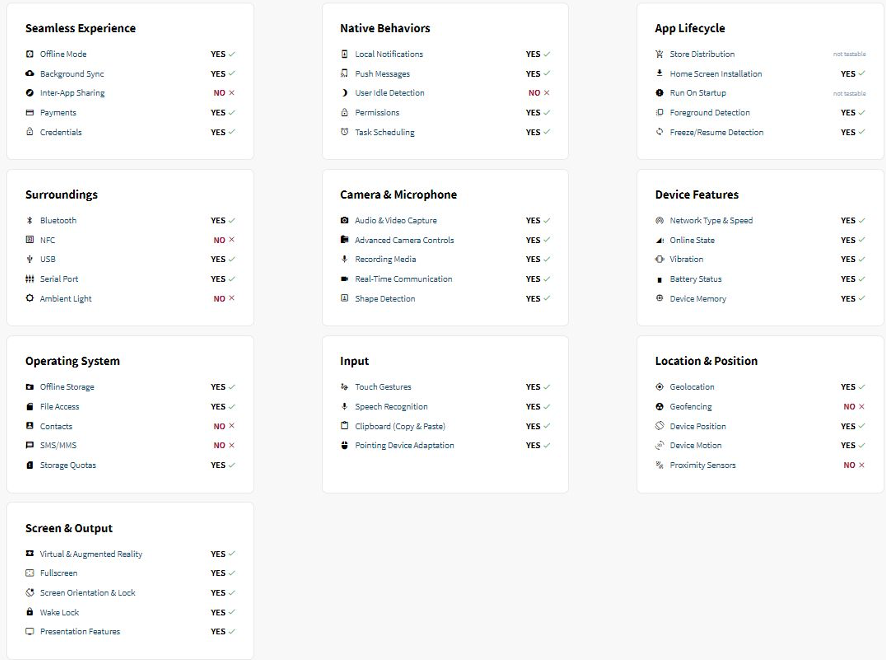 4th Myth: PWAs Are More Expensive To Develop
Although not everyone thinks this is true but still is a belief that developing a PWA apart from your traditional e-commerce website requires a substantial amount of funds. And since you can't easily find PWA developers like us, people believe that it is costly to develop a PWA for their e-commerce store. Another most common perception is that a PWA can boost conversions just like something that the more resourceful brands should do.
Fact: PWAs Are Not Highly Expensive
In matters of cost, PWAs costs 4 times less than the native mobile applications, also they required one-third fewer costs to maintain.
Progressive Web Applications are built using standard web technologies such as HTML5, CSS3, and JavaScript. Thus, you will require no additional resources or team for developing the PWA. It isn't something highly expensive as you may think. As per our experience in the e-commerce field, the general prices of developing a Magento PWA package vary from $3,000 -to $35,000 (this is the extreme cost).
However, for the proper quote, we need to analyze the e-commerce store, your existing website, and features & functionalities. In the best-case scenario, the PWA developers are highly capable and affordable.
5th Myth: PWA Is Not Having A Huge Traffic Reach

There is 50% higher customer engagement on Progressive Web Applications.
Many businesses thought PWAs are not capable to expand their needs of reaching a wider range of audiences. They think that PWAs have a smaller reach and are constrained to a specific market only. Native apps on the other hand seem more reliable with a better ROI.
Fact: PWAs Can Reach More People
PWAs are actually websites that can be run just like a mobile app on a smartphone. A PWA can work on Android, iOS as well as Windows devices. Thus, a single PWA can work on a wide range of devices. In easy words, the PWAs serve multiple purposes of a website as well as an app. It will load in quite less time and get your website a better ranking, and of course, a higher ranking can enhance the visibility of your business.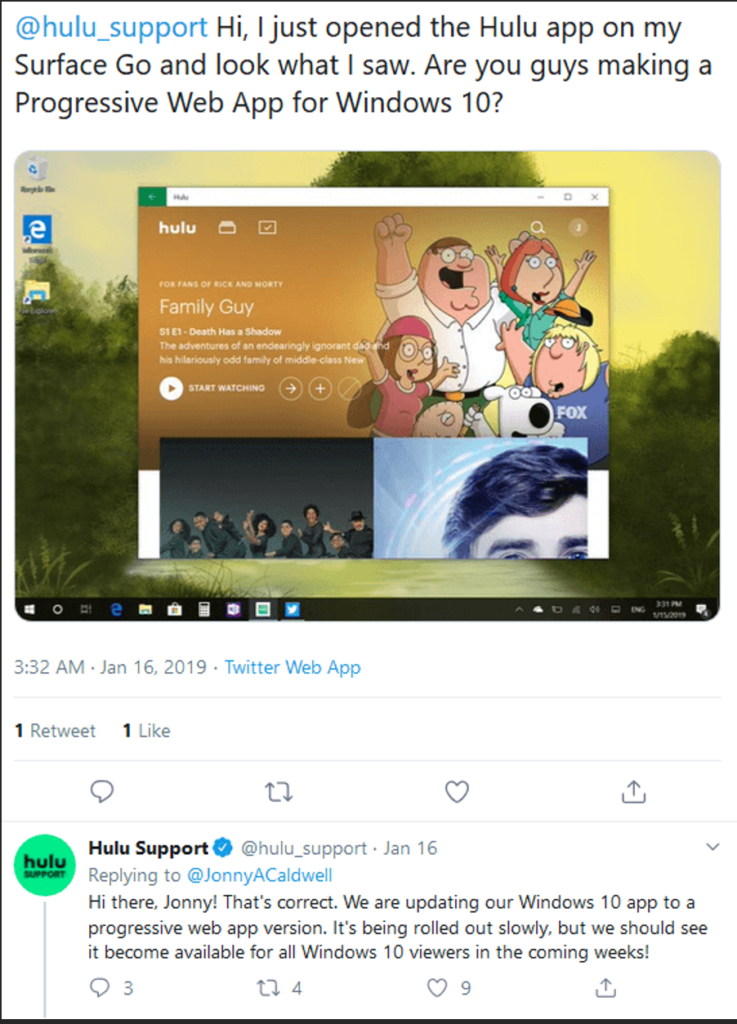 Conclusion
While wrapping up this article, we are expecting that we have cleared most of your doubts, and still if you have any, we will be happy to help you. A PWA is a next-level technology that can help you in serving your mobile-using audience at very little cost. A PWA can help in increasing conversion rates, increase the no. of visitors, improves the SEO of your site, etc. Hire an expert Magento Development Company. Who has a highly skilled Magento developer and can develop a Magento e-commerce store from scratch or implement new features, we can do it all. Let us know your requirements.
Pooja Chandak is an avid reader and an experienced content writer. Apart from blogs, she writes quotes and poems. She started writing when she was in school. Pooja currently works as a Content Development Executive for a Mumbai-based company.