Are you on social media for endless hours, just scrolling the feeds? Do you check your phone, first thing after waking up? Is binge-watching a movie or a series your thing? Do you play games for hours? It is about time.
If you do all or at least some of these things, you need to STOP. Why do I say this? Is it bad? Read this article till the end to find out.
Technology was designed in such a way that we wouldn't be able to stay away from it, and we started depending on it. We are somehow forced to stay constantly updated with what's happening in the world, and in other people's lives. This leads to us being on our phones, non-stop. It is bad because we are simply wasting our time on nothing. The amount of time we spend on devices is not at all advisable. But it is a web of unconventional things to do.
What Is Time Management?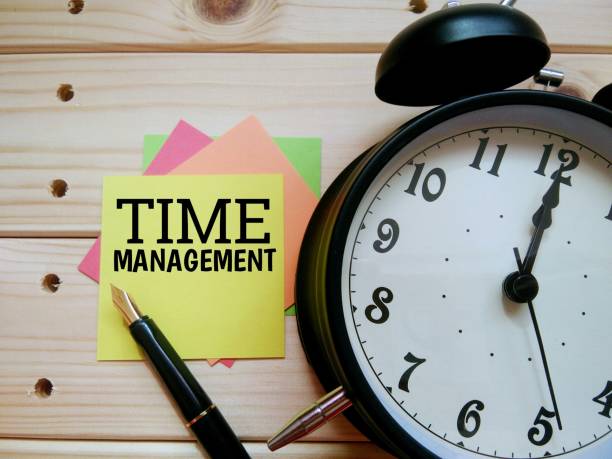 Time management means dividing your time in such a way that you do your daily tasks efficiently. We should value our time and we need to focus and do things that are more important in our life. This may include acquiring a new skill, family time, working on other important things, etc. It is similar to 'Time table' where we had a fixed number of hours for each subject, every day of the week. But we here do not necessarily work on making one rather than working on it.
FOMO
One of the biggest reasons people use social media is, that they don't want to lose important information. People fear that they will miss out on relevant posts or stories or events. This is termed FOMO – Fear of Missing Out. FOMO creates a fear of being left out. And no one wants to feel this way in any situation. We want to be included.
Today, most people have FOMO and that's the reason they use social media in abundance. People get constant notifications of tagging, new post alerts, messages, etc. Therefore, try muting notifications or disabling them.
Social Media = waste of time
Social media is a waste of time. Why? Social media has an important purpose behind it. It was created to gain the attention of the netizens and make them check their phone. It creates an urge to go and check social media. And this is really what we are doing. We check our phones because of the notification we get and after that, we lose the track of time.
Ask yourself, why do you use social media? Most answers will be to just check someone's post, what is happening in their life, what they are up to, etc. But can we stop doing so?
Binge-watching
Binge-watching means endlessly watching something without a break. For instance, watching a new series from the first episode till the last one in one go. Binge-watching has become a new trend and is very addictive. When we start watching a clip, it develops some interest in us and we want to see what happens next and how it ends. We make our eyes tired.
Better things to focus on
Learn a new skill: If you are interested in designing, learn software related to it. If you are interested in writing, upgrade your writing skills. Similarly, learn new skills or software and upskill. Sites like LinkedIn Learning, Udemy, Skillshare, Coursera, EdX, etc. provide free and less expensive courses. Invest in such courses. Moreover, it will help towards your career.
Develop a hobby: It is never too late to learn anything. If you always wanted to learn how to play guitar, now is the time. Enroll in an online or offline class and start learning. Same way, you can learn any other hobby like painting, dancing, singing, etc. Thus, Start from scratch and gradually dedicate more time.
Social media detox: Social media detox is a way to not use social media for some days. It is helpful in focusing on more important things in life. You will see that you have more time available than you usually have. Thus, you can read a book, develop a hobby or learn a new skill.
Internships: I wish someone had told me about this before. The internship is part-time or full-time work a student does. It is mostly paid and is short-term. It gives you experience just like a job and the work almost is the same. Hence, everyone must do an internship because it will teach you some important things and also make you job-ready.
Ways to Stop Wasting Time and Get Things Done
Read a book: Book reading is an optional activity yet a very effective one. One should read a book as when you read it, you relive whatever the author is saying. This activity is also not harmful to you and your health. Choose from varied options available and read a book.
Self-realization: Self-realization is an activity that helps you talk to yourself. Sit down and relax. See what you are doing, why you are doing it, and others.
Play outdoors: Instead of playing on your smartphones or play station or laptops, play outdoors. You can play badminton, cricket, football, or any other sport. No need of buying anything extra. But just go out and play. Play with the neighboring kids. Hence, this will give you some time away from the screen.
Exercise: One of the most important activities we don't practice is exercising. Exercise releases sweat and sweating is the best to release your stress. Try dancing, yoga, Zumba, or any other forms to sweat it out. You don't need to pay for the gym or any other classes.
Journaling: Jotting down what you feel or how you feel, is detoxifying. Especially for the people who are introverts or taciturn, it sometimes becomes a burden that they carry. So, write down your feelings if you can't express them. Thus, Pen down your thoughts.
Listen to a podcast: Podcasts are audio series that we can listen to while running, walking, or doing anything else. Just like we listen to music, we can listen to podcasts. There are some amazing applications and good podcasters we must listen to and get addicted to.
*Pro-tip: Put your phone in Do Not Disturb mode or in Zen Mode for a few minutes or hours and do something else.
Conclusion
To conclude, we must not waste our time. We have limited time to do all the things we want and using social media is not worth your time. Focus on goals and skills. Think for a better future. Upskill your knowledge because it matters and it helps. Instead of having FOMO, have time set to focus on your goals and spare some time on social media.
Pooja Chandak is an avid reader and an experienced content writer. Apart from blogs, she writes quotes and poems. She started writing when she was in school. Pooja currently works as a Content Development Executive for a Mumbai-based company.