Working from home gives you the authority to come up with your own schedule and leverage you to create your own office space as per your interest. However, understanding how to work and maximize your productivity effectively in such an environment can help you to achieve greater success! Today, in this blog post, we are going to explain the advantages of working from home and spill some beans to help you work from home successfully.
What Are The Perks Of Working From Home?
There are numerous benefits that come to our mind when we talk about working from home and it does not matter which field you are working in right now. Knowing and realizing these valuable benefits can help you to know if you want or should opt for a remote career or not! Moreover, it can also offer you an added appreciation for this type of employment.
Let's just check out a few benefits that can come your way for having a remote job:
(a) Zero Commuting Time
Working from home lets you not worry about getting caught in huge traffic scenes. Plus, not having to travel daily to your office will help you save enough money that you can invest somewhere more profitable.
(b) Custom Work Environment
Working from home gives you the ability to create a customized workspace for yourself. Whether you make a home office with all the necessities tossed out in a single room or set aside a specific corner of your home for your work, you can freely create a workplace setting according to your choices, design, and style and that makes you believe in enabling your productivity.
(c) Better Work-Life Balance
This work type also allows you to build a proper schedule that perfectly aligns with your personal life. For instance, you can put up with small breaks to hang out with your family or friends or eat your meals at the right time that is more productive for your schedule. And it depends on you when you want to start your shift, some modifications related to timing can be done here if required.
Few Effective Tips For Working From Home
Remember that when you are working from home, it becomes essential to establish a tempo in order to ensure that you meet expectations and generate high-quality deliverables. As an employee, if you are still figuring out how to work competently in this work setting, these effective tips will gear you up for tasting the flavor of success as a remote worker. You must use the below-mentioned tips to make yourself a better remote worker and lead a better lifestyle!
1. Begin Your Day Early
When you work from home, don't spoil this amazing opportunity to get up late and start your work tardily. It might be tempting enough to be in bed for a longer time, thus commencing your work shift at a really late hour. But no, you shouldn't do that! Always start your day as early as possible to be more productive throughout the day. Set up a time for waking up, get help from an alarm system, and get ready to conquer the day! By doing this you can bring in progress and be motivated as your day gets on.
2) Curate A To-Do-List
In order to manage your work smoothly, you must start your day by making a to-do list! Assign a specific time period to each task so you can stay on track. It would be best if you make a list of your priorities a day before because it gives you a clear picture of the things you need to do and helps you to be more organized. It also encourages you to finish off your tasks on time. Sticking to a schedule is one of the best ways to boost your productivity and avoid being in a confused & messy state. Remember to cross off tasks that you complete throughout the day.
3) Build A Dedicated Workspace
When you are working from home, it becomes necessary to have a defined workspace for yourself as it can help you to stay focused and eliminate any distractions. It gives you the space you deserve to work efficiently. Try considering establishing a home office or selecting a specific corner or area of your home for work. Put in your efforts to keep your work office separate from your home life and give it a formal touch.
4) Communicate With Your Colleagues Regularly
Even if you are working from home, you must try some way out to interact with your manager or coworkers throughout the day. You can do this by connecting over video calls or text. Moreover, you can make sure to have a motive or agenda for every meeting where it becomes an opportunity to share work status, learn new things, etc.
5) Take Required Breaks
You can take breaks in between your work to relax your mind and body. Sleeping away from your laptop and workspace will give your brain the much-needed rest and enable you to get back to work feeling more energized and motivated. You can go for a short walk, have a conversation with someone, or just lie down for a few minutes.
6) Set Proper Work-Hours
Have a definitive work hour for your remote job so that you can keep track of time, complete your work on time, and log out once your shift is completed. Actually, you can utilize an alarm clock here! Setting an alarm will make you alert about your shift timings. It also helps you to prevent working overtime and assists you to achieve a good work-life balance.
7) Eat Healthy
One of the advantages of working from home is that you gain access to your kitchen all day! However, it can even take an ugly turn because as soon as you take a break, you might want to binge on unhealthy food and grab a packet of snacks. Well, this is not how it should be as this practice is not going to be beneficial for you in the long run! Having a healthy diet is essential for you to function better. Eat meals that are packed with protein, iron, and vitamins. Also, do not forget to drink a good amount of water to stay hydrated.
8) Do Regular Exercise
Exercising regularly is essential in order to boost your endorphins, stave off stress, and lift up your mood. Take at least 15 minutes for exercising throughout the day. Holding a positive & lively attitude on your workday helps in improving your productivity! However, if you genuinely don't have much time for this, do not forget to stretch out as it helps to improve your body posture.
9) Sleep On Time
One of the important activities that tend to go unnoticed while you are working from home is your "sleep pattern". It might get ruined or take a toss when you are working from home! The thing that gets compromised in between your work and binge-watching activities, is none other than your sleep pattern. But remember that maintaining a healthy sleep pattern is compulsory to work efficiently and stay healthy. Go to bed at a specified time, sleep for at least 7 to 8 hours, and follow it every night until it becomes a routine. Also, keep the binge-watching plans for weekends.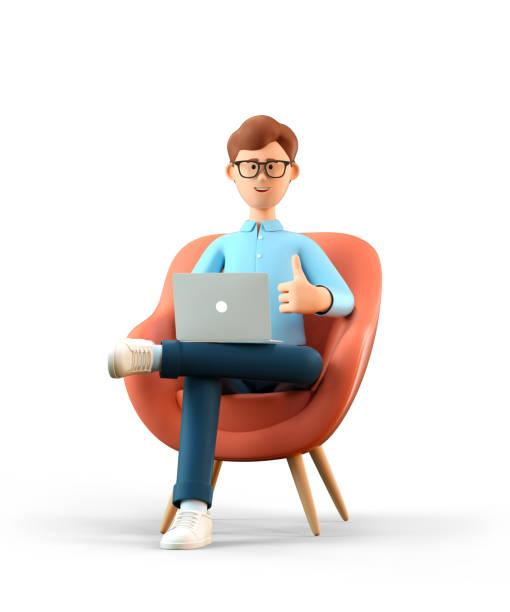 Summing It Up
In conclusion, the shift to remote work has now become a rudimentary aspect of our modern work landscape, and "mastering the art of working from home" in an efficient way is important for professional as well as personal success. Implementing the above-mentioned tips can help create a productive and balanced work-from-home life!
These methods include everything from establishing a dedicated workspace and maintaining a structured routine to facilitating clear communication with coworkers and staying mindful of your well-being. Adopting these tips can empower you people to thrive in the remote work environment and unlock a world full of opportunities while maintaining a healthy work-life balance.
Hi, Myself Simantini and I am a passionate Content Writer. I like to write about various topics like fashion, lifestyle, travel & many more. I hope you enjoy reading my articles!